Netflix international expansion is fake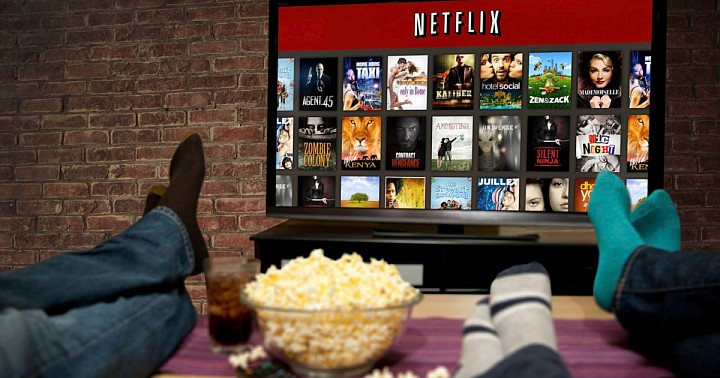 Rumors pushed Netflix stock back almost to $100. According to some "analysts" Netflix is going to continue its geographical expansion into China and Asia. And different traders started buying the stock with zero understanding what it exactly means. Here is a short part from today's news:
Netflix stock is surging in early trading on Friday, as shares of the leading online video-streaming platform opened up 3.8 percent. The rally, which began in after-hours trading yesterday, heated up in the first hour of trading, with NFLX getting as high as $96.50 per share, good for a 5.5 percent gain.
The rationale behind the big move is somewhat murkier. According to Zacks, Rumors are swirling that Netflix may be gearing up for an expansion into China, which would clearly represent a huge market opportunity for the web-streaming giant. At the end of the first quarter Netflix had 77.7 million paid subscribers across the globe, with 45.7 million of those coming from the U.S. and the other 32 million spread out across the globe.
Netflix started its international expansion a while ago. They reported great numbers coming from Europe and Latin America. But you know that Netflix missed a few important things:
Customers from the emerging markets won't pay for content - as far as there is free content over the web, why should they pay for TV series? It makes no sense if this free content is illegal or not. This problem wouldn't change over the next few years at least;
Strong competition due to free content. As far as the legislation changes - free content providers will switch to the fee-based scheme and then Netflix would have even more problems with its international expansion;
Netflix is good in a momentum, but in long-term, 5-10-15 years, I assume that even the video content would be free everywhere cause film producers will get much more money from advertising. Periscope, Facebook Live and other live-streaming services cause a rapid development of native video advertising. I know a few companies such as ingrain.io (I've already mentioned them a few times, but it's not an advertising) which work on native video advertising solutions. At some point in future, film producers will use such technology to maximize their advertising revenue. And at this time Netflix will be in troubles;
Netflix didn't even translate their platform into local languages. People around the globe keep saying that Netflix in some countries isn't even translated. It means that the international expansion is just fake. If they do the same thing in China or somewhere else in Asia - they are going to lose the competition to local players for 100%.
Netflix is growing on rumors. We've seen a good example when RLYP grew up on M&A rumors, but then the stock dropped because such rumors and the real announcements had nothing in common. I'd better avoid Netflix as of now and recommend long-term value investors don't touch the stock. I see too many risks to go long, but people love the stock too much to go short.