Will S&P500 reach $2,150 if republican candidate wins the primary elections?
The primary general elections in the United States will be held on November 3rd, 2015.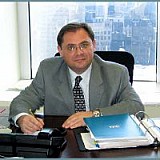 Alexander Fainberg
Special Counsel at Podolsky & Klein Attorneys at Law
It's too early for the elections' results to influence the stock market, besides the prime rate wasn't increased yet, unemployment is stable. Although I can tell you that sooner than later the bubble will burst again. Banks are issuing subprime no income verification loans again, so it is a matter of time.