Benefitfocus: costs grow faster than revenue
Benefitfocus provides a cloud-based solutions for employers and insurance brokers. The company's stock price lost around 55% over the last three months. This is quite significant drop down and I would like to check whether its the bottom or not.
<!== INSTRUMENT %% %1440% ==!>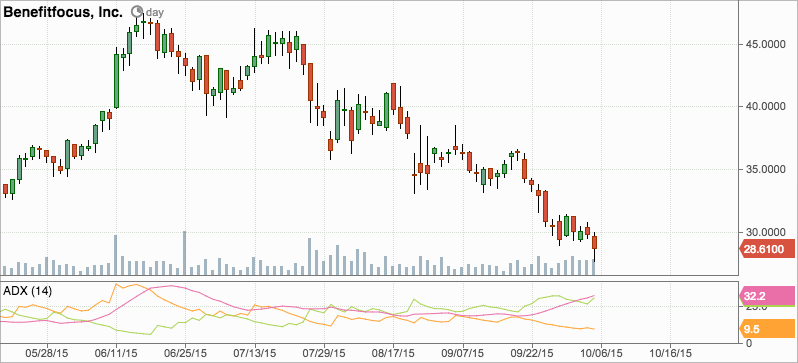 Benefitfocus has the following operating metrics dynamic:
Number of clients is growing 20% each year. This trend is in both categories of clients - insurance brokers and employers;
ARPA is dropping down - this is the result of such growth in number of clients. The company is trying to attract more clients, decrease the rates etc. 
Customer acquisition cost is dropping down - from $319K in 2013 to $297K in 2015. 
The company kept the same trend in 2015 - the number of customers grew up significantly, but product development costs, sales and marketing costs G&A grew up at least with the same growth rate. Product development costs increased from 18% as % of revenue in 2012 to 30% in 2014; G&A increased from 9% to 14%. 
As we can see, the growth trend in revenue is followed by higher growth in costs. The company needs to optimize its costs base and reduce the customer acquisition cost if they want to build the cash positive business. I think that the company's stock price will most likely continue its dropping down till any changes in costs happen.