Google opened its artificial intelligence engine
Google's stock grew up more than 36% over the last several months. Especially after the consolidation into Alphabet, Google became one of the most dynamic and interesting stock on the market. 
<!== INSTRUMENT %% %120% ==!>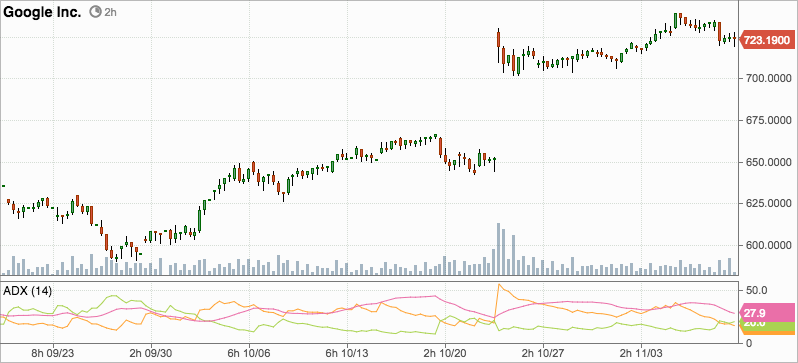 As I understood yesterday, everything that we heard from Google this year was important, but not such a significant change that can influence the business operations. This significant event was announced yesterday: Google announced that they are opening TensorFlow, artificial intelligence engine. 
Google's artificial intelligence is one of the most accurate engine that became available on the market. However, it's not ideal and the company expect that "the community adopts this as a good way of expressing machine learning algorithms of lots of different types, and also contributes to building and improving it in lots of different and interesting ways", says Jeff Dean (Source: Wired).
However, the market didn't react to this news positively, I think that this is the big step forward for Google / Alphabet. The company is creating an environment for artificial intelligence development. Therefore, the long-term impact of creating such sort of environment will be positive for sure. Google is ahead of each company on a tech market, but an interesting fact is that Google is not sharing all the codes and mechanics. It gives an access to some of the instruments, but nobody have never done the same before. 
I think that it could be a huge step forward in terms of the business development and growth. When we analyze such huge companies as Google, FB or Microsoft, it's very difficult to find the key drivers of growth. Such companies are too big to forecast a significant stock price fluctuations. But the case with artificial intelligence is not typical, it can become the most significant driver for the business over the next several years. 
What do you think about Google's step to open its artificial intelligence engine? Is it something that can change and move the market forward?