Is SQ a Good Buy For Next Couple Of Months?
I recently read this article about SQ and decided to make a forecast because I do consider buying some SQ shares. Their business model slightly reminds me Amazon's AWS -- instead of providing a certain niche product for merchants (web projects), both companies became sort of aggregators. SQ's annual report was very solid beating estimates by a lot. Here is a few numbers: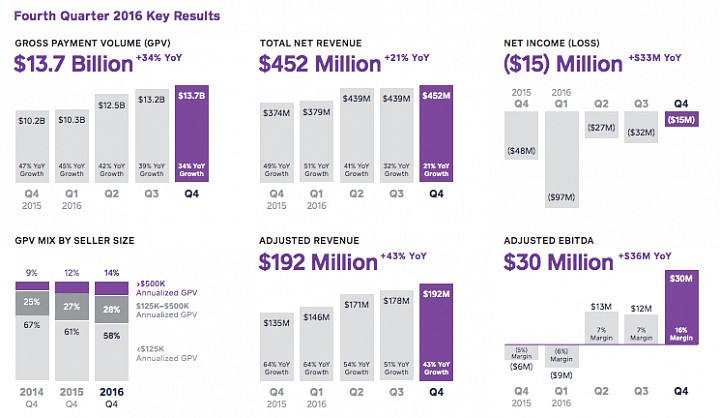 They still have net loss, but it gets closer to net income each quarter. Potentially the company is going to reach the breakeven this year, however, as being said in the article, the guidance is very conservative: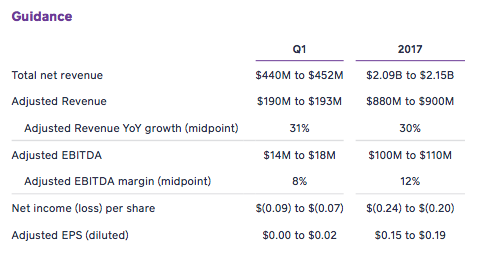 So, vote agree if you think SQ goes up over the next couple of months (and then I'll buy some of their shares) and disagree if you think that the stock is overpriced at the current level of $16.