MBLY: overvalued or undervalued?
MBLY stock dropped down more than 9% before the market opened, but it keeps going up during the trading session. The main point for lots of stock traders is their P/E multiple. Yes, I agree that it's really high, but still, you need to check the business and its potential if you want to invest in the stock. 
Here is just key factors, why you should consider MBLY as a strong buy:
The EyeQ Average Selling Price (ASP) per unit for the fourth quarter of 2015 was $44.70, up from $43.10 during the same period last year.
Basically their price per unit, one of the most operating metrics for such hardware companies is going up. Yes, this growth isn't so high, but it's still growing. Another important fact is that along the growing ARPU the company almost doubled its revenue in Q4 and increased it by 64% on y-o-y basis. 
Total revenue for fiscal year 2015 was $240.9 million, an increase of 68% compared to $143.6 million in the prior-year period. Within total revenue, OEM revenue was $202.3 million, an increase of 66% compared to $121.8 million in the prior-year period. 
Their margins are going up as well. They significantly increased their net income last year. The company basically became profitable. 
GAAP net income for the fiscal year 2015 was $68.5 million, or $0.29 per diluted share. This compares to a GAAP net loss of $(30.1) million, or $(0.28) per share during the fiscal year 2014.
Another concern about their business is the competition. Different Tier-1 producers of something similar, to what MBLY does, don't have a specific expertise in the field of advanced driver assistance systems. This market is huge and moreover, its CAGR according to different analysts exceeds 22%.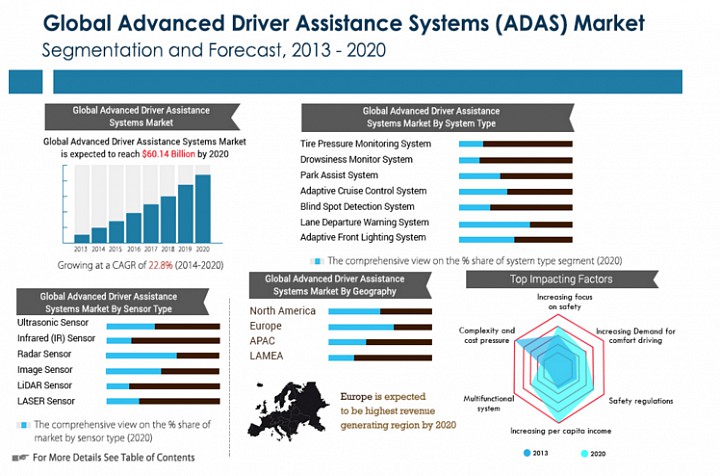 If we talk about technical features of MBLY products, different tests showed that its among the best in its class. For example, Edmunds.com:
Mobileye's CS-270 makes advanced driver assistance system features that once could be found only on more expensive cars available for any vehicle. The system can provide peace of mind to anyone, and it's probably best for inexperienced drivers. But it can never take the place of common sense and careful car control.
And Gadgets.com:
So wouldn't it be great if you could have a copilot monitoring your driving behavior and provide you with a heads up to would be obstacles? Well, now you can. It's called the Mobileye 5-Series.
So basically, I do really believe that Mobileye has a very good business, its operating and financial metrics are very solid and I consider buying them right now.