Will $ROKU recover from the drop over the next 3 months?

22 february
Take a brief look at $ROKU earnings report, seems like in Q4 the company improved their ARPU (average revenue per unit) and moreover, improved the margins - now ROKU is a profitable company. Adjusted EBITDA is over $14M while the revenue is going closer to $190M. To me it looks like people simply overreacted on their reports and I have to admit that $ROKU is another victim of analysts estimates and expectations.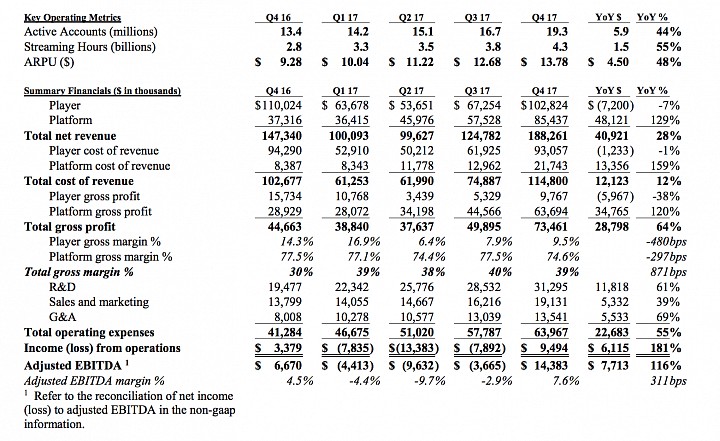 Net cash from operating activities is positive now, however most the changes coming from accounting-based adjustments.
While the stock dropped as much as 21% after earnings release: is it a good time to buy $ROKU shares? Vote agree, if you think that $ROKU is a good buying opportunity, disagree and comment if not.
Voting is over
Waiting for


the right answer